Comprehensive & Caring Gynecological Services in Frisco, TX
When it comes to maintaining the health and overall well being of teenage and adult women, routine gynecological care is absolutely essential. Yearly examinations provide preventative care and can identify many health risks. No matter what stage of life you are at or what your personal goals are, Dr. Catherine Holt is here to provide the personalized, trustworthy attention you need most.
Adolescent Gynecology & Counseling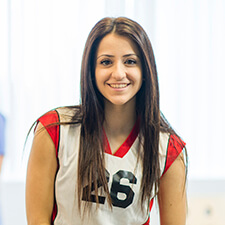 The first visit to the gynecologist can be intimidating for young women. Dr. Holt hopes to provide a comfortable experience for young women that will encourage them to have a trusting relationship with her and build upon that relationship for future visits.
One or both parents should be present during the exam for a complete and open experience.
Dr. Holt also provides preventive health and guidance for Frisco teens and patients, including HPV prevention, birth control, and counseling.
Treatment & Evaluation of Pap Smears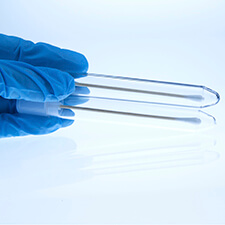 A Pap smear (or Pap test) is an evaluation of cells from the cervix. The practice allows a gynecologist to detect changes that may indicate cervical cancer or precancerous conditions. All woman age 21 years or older should have a Pap smear performed during their gynecological exam. Early detection of cancer allows immediate treatment and the potential for a cure. A Pap smear can also diagnose infections or sexually transmitted disease (STD).
The evaluation of a Pap smear takes a few days in most cases. Abnormal results do not necessarily mean a patient has cancer. In some cases, a repeat test is required for accurate results. Other tests, such as a colposcopy may be recommended.
Menstrual Disorders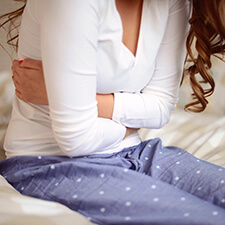 Menstrual disorders can transform your routine period from a a normal cycle to a severe, even debilitating period. These disorders can lead to painful physical symptoms like heavy bleeding, nausea, pelvic pain and emotional distress. These issues can affect your relationships, your work, and your overall quality of life.
Uterine Fibroids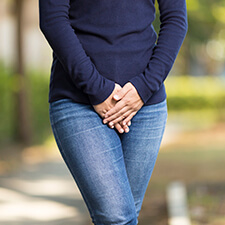 Twenty to 80% of women develop uterine fibroids by age 50 as a result of hormonal changes or genetics. These muscular, often non-cancerous tumors can put pressure on the bladder, contribute to heavy menstrual periods, affect fertility, and cause pelvic and/or lower back pain, though oftentimes they cause no symptoms at all. If you have fibroids, our office can address your needs with standard and proven treatment options.
Contraceptive Management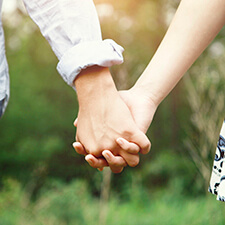 There are many options when determining the best mode of contraceptive management for your lifestyle. Possible options include:
Hormonal Birth Control –Hormonal birth control methods release hormones that help prevent ovulation or prevent implantation. Hormonal birth control options include the pill, contraceptive implants, vaginal rings, injections, and intrauterine devices.
Barrier Birth Control – Barrier methods create a physical barrier that prevents sperm from reaching the uterus and assist in the prevention of STDs. These include condoms and spermicides.
Permanent Birth Control –Surgical options for sterilization are available as an office or hospital procedure.
HPV Prevention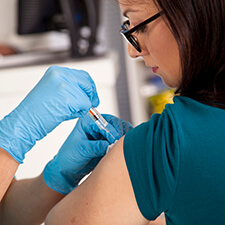 Human Papillomavirus (HPV) is a virus that is contracted through sexual contact. It has several strains leading to genital warts and cervical cancer. Today, more than 20 million men and women in the United States are infected with HPV.
Vaccines can help protect patients from the most common forms of HPV. Recommendations for vaccination and treatment of symptoms caused by HPV are available.
Minimally Invasive Surgeries
Undergoing surgical care for a gynecological problem is a significant commitment, and each treatment plan must be carefully individualized. Advancements in medical technology have improved many common procedures. Following minimally invasive surgery, patients can often look forward to reduced post-operative pain, less significant scarring, and a faster return to regular daily activities. Dr. Holt performs minimally invasive procedures for the benefit of her patients, including the following:
Endometrial Ablation (Treatment of Heavy Bleeding)
Permanent Birth Control
Endometriosis & Uterine Fibroid Treatment
Hysterectomy
Treatment of Ovarian Cysts
DaVinci Robotic Surgeries
Dr. Holt is proud to be at the forefront of technological advances in her medical field, which is why she now utilizes the state-of-the-art da Vinci® Surgical System. Instead of traditional open surgery and laparoscopy, this robotic platform allows for patients to undergo a more effective and minimally invasive procedure. Dr. Holt will utilize the 3-D, high-definition system to perform even the most delicate and complex procedures through the smallest of incisions, allowing for an overall improved surgical experience.
There are many potential benefits to robotic surgery when compared to traditional methods. These include:
Reduced blood loss
Reduced pain
Less chance of surgical complications
A greater chance of improved clinical outcomes
Fewer, less noticeable scars
A shorter hospital stay and a faster overall return to the patient's routine daily schedule
Ovarian Dysfunction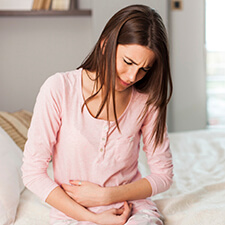 Dr. Holt provides diagnostic and treatment assistance for ovarian dysfunction, including the following:
Primary Ovarian Insufficiency (Premature Ovarian Failure) – Primary ovarian insufficiency occurs when the ovaries stop functioning before the age of 40. If you're experiencing excessively irregular periods or your periods stop altogether, a physical exam and blood test can be used to determine whether this condition is likely to be the cause. While there is currently no available treatment that can help ovaries work properly again, your symptoms can be effectively managed with hormone therapy and other supportive measures.
Ovarian Cancer – Ovarian cancer occurs when abnormal cells start to grow in either one or both ovaries. While this condition can be cured successfully when it's caught early on, its unassuming symptoms (bloating, upset stomach, constipation) often go undetected until after the cancer has spread. Pelvic examinations and transvaginal ultrasonography are helpful in revealing the presence of ovarian cancer.
Ovarian Cysts – Ovarian cysts are fluid-filled sacs that can form within normal ovaries. They are common among women of childbearing ages and most are benign in nature, although some could develop into cancer over time. Most ovarian cysts resolve spontaneously, however those that do not may require surgical intervention.
PMS/PMDD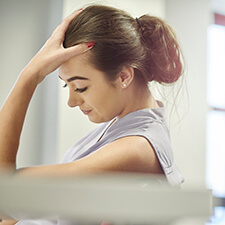 Premenstrual syndrome (PMS) is a group of symptoms that women are likely to experience at the start of their routine menstrual cycle. A vast majority will experience at least one of these symptoms, although in most cases, the severity of the symptom(s) will be mild and it does not interfere with their daily activities. However, severe cases of PMS can affect her ability to function in everyday life and may be diagnosed as premenstrual dysphoric disorder (PMDD). The most common indications of PMS/PMDD include the following:
Fatigue
Cramping
Bloating
Excessive Moodiness/Depression/Irritability
Increased Presence of Acne
Insomnia
Food Cravings
Excessively Tender and/or Swollen Breasts
If you suffer from PMS/PMDD, modifying routine behavior (such as exercise, diet, or sleep routine) may alleviate these symptoms. However, in more severe instances, medication could be necessary.
Routine Well-Woman Exams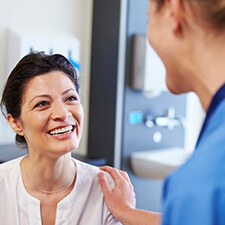 Females are counseled to undergo a yearly physical well woman exam. The yearly exam will include the following steps:
General physical & breast exam
Pelvic exam (pap smear)
Updates on needed immunizations
Updates on certain medications
Contraceptive planning (if needed)
Preventative health screening
A thorough review of your life and work situation and any changes that have occurred since your last visit
More to Explore